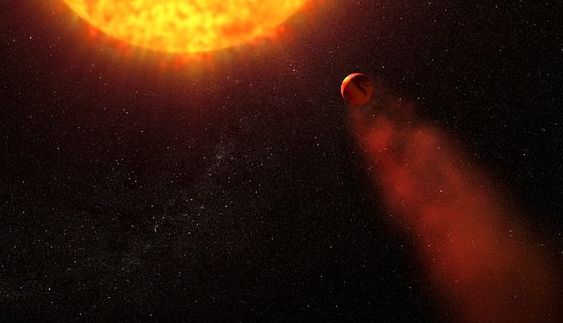 Until recently, such a possibility was considered extremely far-fetched. I remember the late Tom van Flandern railing against the idea that the planet Nibiru might have been captured by the Sun. The possibility was statistically negligible, he argued, damning Sitchin's theory in so doing. Many other sceptics down the years, have argued the same, putting off many open-minded people from realising that the existence of a Planet X body could be a distinct possibility. Yet, now we have a reasonable chance that such a capture scenario might indeed have happened.

So what's changed? Well, the sheer number of FFPs has surprised astronomers (3), which raises the likelihood of Sitchin's scenario being a real possibility. Additionally, there's also the fact that many stars - ours included, perhaps - form in stellar nurseries: hot-beds of stars popping up in clumps, like seedlings in a Spring garden that need thinning out and planting elsewhere. That gardening metaphor seems very apt: planets can be tossed from one star to another within this dense patch during the early spring chaos. That may create some interesting scenarios, according to new computer simulations:
"Because most stars are born with others, Perets and Kouwenhoven ran computer simulations to see what happens when a star cluster contains free-floating planets. If the number of free-floating planets equals the number of stars, then 3% to 6% of the stars succeed in capturing a planet, and some stars capture two or three. Most of the captured planets end up hundreds or thousands of times farther from their stars than Earth is from the sun. Furthermore, most captured planets have orbits tilted to those of native-born planets, and half the captured planets revolve around their stars backward." (4)

So, here we have the possibility of massive loosely-bound captured planets exhibiting retrograde orbits and tilted planes compared to their home-grown siblings. Where have we heard this before? It sounds remarkably like the scenario proposed by Zecharia Sitchin - long before FFPs were anything other than simple blood products! And given that many of these FFPs are Dark Stars, it seems that the scenario that has been put forward on this very website over the last 13 years is moving one step closer towards some kind of reality. Because, as discomforting as this may be for many, the indirect evidence for the existence of another massive planet somewhere in the solar system is growing by the year, as can be noted from the various items posted in these Dark Star news pages.


Written by Andy Lloyd, 22nd February 2012


References
1) Ken Croswell "Some Planets Are Alien Invaders" 21 February 2012
2) Hagai B. Perets, M. B. N. Kouwenhoven "On the origin of planets at very wide orbits from re-capture of free floating planets" The Astrophysical Journal, 750(1) 17 April 2012
3) Nancy Atkinson "'Nomad' Planets Could Outnumber Stars 100,000 to 1" 23 February 2012, with thanks to Lee
4) Alasdair Wilkins "There really could be a giant planet hidden far beyond Pluto" 21 February 2012, with thanks to David