Cheltenham Art

Artists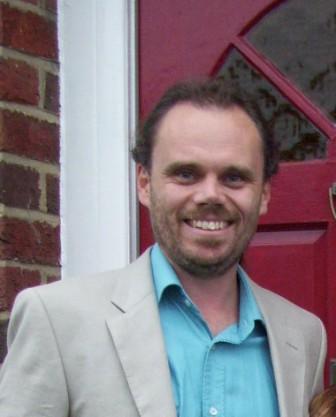 Andy Lloyd's 'Caribbean Collection'
My friends Jackie and Joe have commissioned a number of paintings from me down the years. They asked me to paint scenes from the Caribbean originally carried out by local artists there. The following pictures aren't great quality photos, I'm afraid, but you'll get the idea.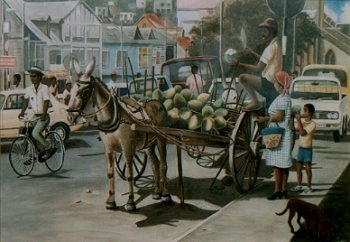 Reproduction of other artist's work isn't the usual thing I do, but given that these paintings are only intended to hang in Jackie's house in Gloucester, I can't see much harm in it.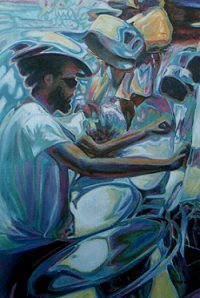 As the years have gone by this has become quite a collection.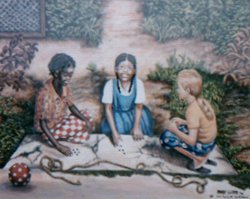 If anyone can find websites of the original artists, I'd gladly link them.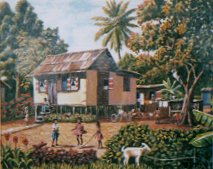 It's a challenge to paint in the style of another artist, but a good learning experience as well.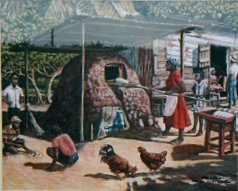 Here's the latest in this series, painted in 2011 and reproducing the illustration "Ferry Inn" by Adolphe Duperly circa 1860: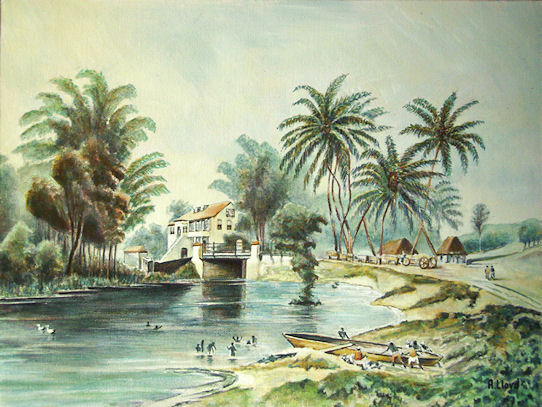 Written by Andy Lloyd,
author of 'The Dark Star' (2005), 'Ezekiel One' (2009), 'The Followers of Horus' (2010) and 'Darker Stars' (2019)
Published by Timeless Voyager Press