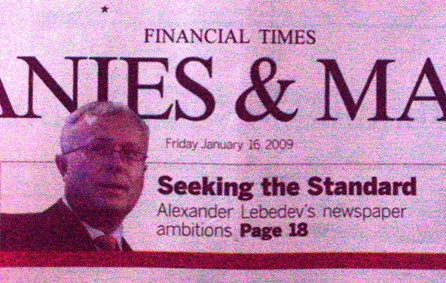 It's an amazing coincidence that, in his science fiction thriller, Andy features a Mr Provotkin who, like Mr Lebedev, is a wealthy Russian oligarch living in London – and Provotkin is also the owner of the London Daily Standard. Provotkin is obsessed with breaking a conspiracy involving the United States' National Aeronautics and Space Administration, the 2012 "doomsday" prophecy and a mysterious Planet X far out in space.
"I was very excited by this," said Andy, who lives at Longlevens, Gloucester, "because it's fact coming out of fiction. I thought how on Earth could I have possibly dreamed that up and then it came true, because it seemed such an off-the-wall thing. In the book, people look back from 2012 to the point where Provotkin took over the paper, and say it was very controversial, and at Westminster there was a bit of scandal because this Russian oligarch had taken over a British newspaper which, of course, is exactly what has happened."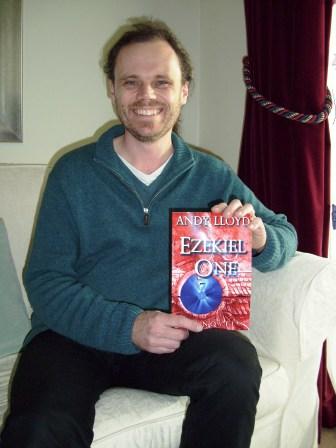 Andy wonders if it was some kind of unconscious prediction on his part, especially as the title of the book is taken from a verse of Old Testament prophecy. So, what else in Ezekiel One might come true? Well, for one thing, Andy includes the coronation of Prince Charles as King George VII. "I can't imagine he wants to be King Charles III because of what happened to the first two – they weren't terribly successful monarchs," said Andy. And there's the murder of a Cheltenham GCHQ worker who had been leaking secret documents to the Press.
"I also describe America coming out of a recession in 2012, which is interesting because a year ago it was barely being talked about and we're in quite dire straits now."
On top of all this, Planet X could become a reality, too. In his 2005 book, Dark Star: the Planet X Evidence, Andy set out his theory, supported by some scientists, that the Sun has a "binary companion" star which at present is too far away in deep space to detect easily. The Binary Research Institute was set up in California in 2001 to support and fund research on the hypothesis.
Andy said the object could be a small "failed star", with light output practically extinguished, but having indirect effects on our solar system. This "dark star" was capable of causing great catastrophes on Earth in the past, and could cause another global disaster in the future.
"If the discovery of Planet X comes to fruition in the next few years, that's another part of the book," added Andy, who will be among the speakers at the Return of Planet X conference in Rome on February 7-8.
Written by Geoff Ward. Journalist Geoff Ward is author of the book "Spirals", available from Green Magic Publishing.