Andy Lloyd

Occupation: Science and maths tutor, Planet X researcher, author, artist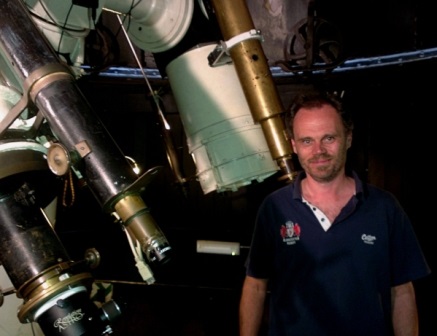 Age: 53
Nationality: English
Education: BSc (Hons) (First Class Honours) in Chemistry, University of Lancaster (1989)
Post-Graduate Studies at University of California, San Diego (1990)
Registered General Nurse (1994)
Post Graduate Certificate in Academic Practice, University of Gloucestershire (2019)
Fellow of the Higher Education Academy (2019)
Royal Society of Chemistry Scholar (2019-20)
Post-Graduate Certificate in Education, University of Bristol, (2020)
Qualified Teacher Status (QTS) (2020)
Status: Married with 2 sons
e-mail: andy-lloyd@hotmail.com
---
Books:
"Winged Disc: The Dark Star Theory", 2001, Unpublished Manuscript
"The New Conspiracy Reader" 2004 (Ed. Al Hiddell/Joan d'Arc). Kensington NY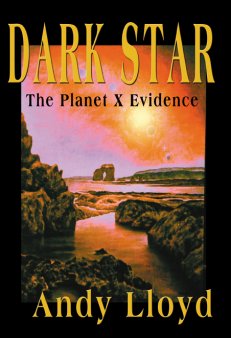 "The Dark Star: The Planet X Evidence" , 2005,Timeless Voyager Press
'Dunkelstern' A German Translation of 'Dark Star', 2008, Kopp-Verlag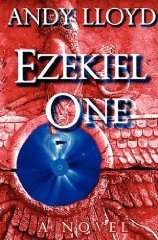 'Ezekiel One' A Novel, 2009, Timeless Voyager Press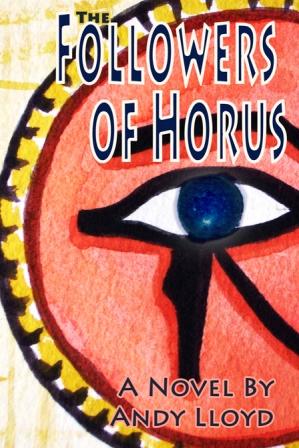 'The Followers of Horus' The second Dark Star novel, 2010, Timeless Voyager Press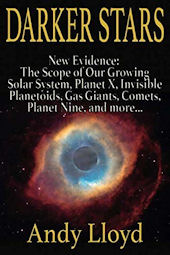 'Darker Stars' 2018, Timeless Voyager Press
Andy Lloyd and Simon Chippendale (2019) "Person-Centred Care" (Chapter 2) in Elcock, K. et al (Eds) "Essentials of Nursing Adults" (2019) London: SAGE
Magazine Articles:
Fortean Times (UK) July 2010
UFO Matrix Magazine (UK) July 2010
German Nexus Magazine Autumn 2008
UFO Magazine (UK): Aug 2001, Nov/Dec 2002, Jan 2004
Paranoia Magazine (USA): Spr 2001, Win 2002, Spr 2002
Spr 2003, Spr 2005, Spr 2006, Fall 2008
"Australasian Ufologist" Magazine, Australia, June 2005 (Vol 9, no2)
Web-sites: http://andy-lloyd.com/
Cheltenham-art.com

Andy's showcase for art and artists in Gloucestershire

https://www.facebook.com/darkstarandylloyd
http://uk.youtube.com/user/andydarkstar
Radio Appearances:
'Coast-to-Coast am with George Noory'- 3 shows:
http://www.coasttocoastam.com/shows/2009/03/04.html
http://www.coasttocoastam.com/shows/2008/08/18.html
http://www.coasttocoastam.com/shows/2009/01/20.html
'Project Camelot' 17th May 2019
'Project Camelot' 22nd March 2015
'Project Camelot' 11th May 2011
'Moncrieff' on Ireland's NewsTalk 13th July 2012
Whistleblower Radio 7-9pm, 4th June 2010:
http://projectcamelotproductions.com/whistelblower-radio-hp.html
Red Ice Creations (2007 & 2011), free MP3 Downloads of the interviews:
http://www.redicecreations.com/radio/2007/09sep/RICR-070909-alloyd.mp3
http://www.redicecreations.com/radio/2011/07/RIR-110725.php
'Dark Matter with Michael Parker
Aquarian Radio's "We The Anunnaki" with Dr Sasha Lessin and Janet Lessin:
http://www.aquarianradio.com/2014/07/16/andy-lloyd-071914-interview-we-the-anunnaki-aquarian-radio/
http://www.aquarianradio.com/2014/07/23/we-the-anunnaki-072614-andy-lloyd-glenn-bogue-dr-sasha-janet-kira-lessin/
The 'X' Zone Radio Show with Rob McConnell
KnightZone Radio in Canada, 2010 & 2011
http://www.blogtalkradio.com/knightzone/2010/07/14/dark-star--planet-x
'Cut to the Chase' with Marshall Masters
Esoteric Discussions with Valentine St Aubyn, Peterborough FM
Bob Bain's 'Farside Podcast'
http://farsidepodcast.com/podcast/449/andy-lloyd-planet-x-kuiper-belt-farside
Whispers Radio
'Now That's Weird' with Ross Hemsworth
The Hilly Rose Show
'Mysterious West' with Geoff Ward of the Western Daily Press
'The American Awakening' with Michael Herzog
Fri., September 19, 2008: Playlists: M3U | RAM (Individual MP3s: Hr1 Hr2 )
BBC Radio 4, BBC Radio Gloucestershire on several occasions, and Star Radio in Cheltenham
Liverpool's Radio City station Sunday 21st & 27th May 2012, 21st October 2012
Liverpool Hope Radio
http://www.youtube.com/user/kennyjohn1988uk#p/a/u/0/Uxkp0b1losY
TV & Documentary Appearances:
"Anunnaki, Origins of Man" DVD 2014
Project Camelot 'Elenin' Roundtable Video Conference 2012
Sri Lankan NewsFirst TV 2012
"Weird or What?" Series 2, Episode 10, Canadian History Channel, 2011
The Kevin Moore Show 2011:
https://www.youtube.com/watch?v=IAw5lh3nVac
'Cosmic Conspiracies' Ghost-hunters Pilot 2010
Project Camelot 2010
Romanian TV Interview 2009
'On The Edge' EMTV 2009
'Now THAT'S Weird' EMTV, 2008
'Planet X Video Part 2', 2003
'Waiting for the Apocalypse', 2003
---
Life at a Glance:
I was christened in an asylum as a baby 1968
Took my first steps the same day Neil Armstrong walked on the Moon 1969
My Dad is a prominent Freemason (four times Grand Rank) - my step-father was a Catholic Priest
Hiking out of Wailau Valley, alone, Molokai 1989
Graduated from Lancaster University with a First
Won a scholarship to study for a PhD in Organic Chemistry at UCSD
Gave a talk on Alchemy to graduate chemistry class, California 1990
Lost my voice completely on the day I got married, 1992
'Zen and the Art of Crisp Packet Folding' video 1994
Painted wall mural in our nursery that featured on TV news 1997
First magazine publication 1999
Ran a Playgroup (!) and got an outstanding Ofsted
Had my first Dark Star book published in 2005
Guest on Coast-to-Coast Radio on three occasions 2008/09
Became a published novelist in 2009 and again in 2010
Keynote Speaker at Planet X conference in Rome 2009 and again in 2012
A commercial German mosaic company based a mosaic on one of my paintings 'Woman Bathing' 2011
Appeared on William Shatner's 'Weird or What' TV Show 2011
Chairman of Cheltenham's 'Art in the Park' 2014 - present
Re-entered academic life as a Lecturer in Nursing at the University of Gloucestershire, 2016
First publication in nursing literature, 2019
---
Favourites:
Music:

Mastodon, Opeth, Gojira, Lamb of God, Them Crooked Vultures, Alice in Chains
"From the frozen waters,
The King will rise again,
With 2 Suns in the sky"
Bruce Dickinson

Nightwish Gigs September 2005 and 2008
T.V. Friday Night Dinner, Inspector Montalbano
Authors:

Zecharia Sitchin, Robert Bauval, Graham Hancock, Nick Redfern,
Lloyd Pye, Lynn Picknett & Clive Prince, Stanton Freidman,
Dennis Bardens, Timothy Good, Gore Vidal
Films: Brazil, Close Encounters of the Third Kind, Pulp Fiction
Hobbies: Playing classical and Spanish guitar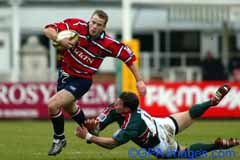 Sport: Playing Football & Poker; Rugby;
Watching Gloucester from 'The Shed' at Kingsholm
("Glawster!!")
Family Links: John the D.J. in London: www.fishdisco.net
---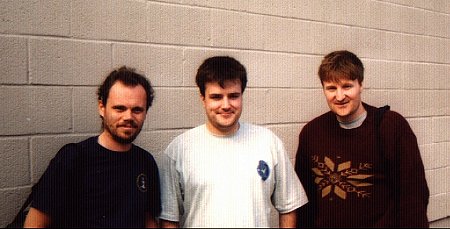 Andy Lloyd, Dave Cosnette and Martin Cosnette
The 'Cosmic Conspiracies' team.