Author and researcher Andy Lloyd returns to non-fiction with this popular science book about Planet X and the mysteries of the outer solar system.
"Darker Stars explores the often contentious subject of Planet X. Building upon the historically hot-and-cold hunt for an additional planet in our solar system, the author examines the recent resurgence of scientific interest in this subject, in the re-branded form of Planet Nine. The elusive nature of this object provides the impetus for a hypothesis about planet building in interstellar space, and associated phenomena. In particular, free-floating planetary mass objects and sub-brown dwarfs exemplify the anomalous new characters shaking the foundation of the classic star/planet boundary.
"Our solar system, too, is full of anomalies, strongly implying the presence of another massive planetary body. As our understanding of dark bodies in interstellar space builds, the author argues whether the existence of Planet X-type bodies should now be considered the new norm. With over 100 images and sources, approximately 500 references, and an extensive index, Darker Stars provides a robust and scientifically-based study of the re-fashioned outer solar system."
The book is 376 pages long, and is published by Timeless Voyager Press in a 6"x9" paperback format, available through Amazon. There is a vast amount of information about the mysteries of the outer solar system within the book. 'Darker Stars' brings together years of Dark Star blogs, updated with up-to-date material, and then completely re-written into a comprehensive and fully-referenced non-fiction book:
Chapter 1 The Incomplete Solar System
Chapter 2 The History of Planet X
Chapter 3 Sub-Brown Dwarfs in the Infrared
Chapter 4 The Extended Scattered Disk
Chapter 5 Re-Branding Planets
Chapter 6 The Hunt for Planet Nine
Chapter 7 Arguments Against Planet Nine
Chapter 8 Planet Nine and the Nice Model
Chapter 9 Further Planet X Evidence Among The Minor Bodies
Chapter 10 The Origins of Planet X
Chapter 11 Building Planets in Interstellar Space
Chapter 12 The Shroud Hypothesis
Chapter 13 An Abundance of Dark Stars
Chapter 14 'Oumuamua
Chapter 15 Jovian Mysteries
Chapter 16 Puzzling Pluto
Chapter 17 Meandering Mars
Chapter 18 Water World
Chapter 19 Moon Mysteries
Chapter 20 Comets and Asteroids
Chapter 21 Nibiru
Chapter 22 The Dark Star Revisited
Testimonials
"Long before astronomers at Caltech postulated Planet 9, and before the discoveries of planetoids like Sedna, Ceres and Eris, Andy Lloyd led the way with his Dark Star theory. "Darker Stars..." -- a culmination of astronomical developments pointing to an object shepherding those planetoids mentioned above -- is a well researched book that picks up where Lloyd's original 2005 non-fiction book "Dark Star - The Planet X Evidence" left off.
"Andy takes the gobbledygook talk of scientists and makes it easy to read about the subject whether you are an armchair astronomer like me or just an avid reader with an open mind. The book is packed full of references, images and illustrations. It is also a must-read for anyone who is interested anomalous subjects such as ancient aliens, Nibiru and the works of Zecharia Sitchin, and how those dots may be connected to what we are learning about the solar system today.
"Although the author has taken his fair share of criticism from both the scientific community and some Sitchinites, his theory is cogent and it explains many real solar system anomalies which can only be related to another as of yet undiscovered object "out there." I highly recommend this book, which I can say with confidence is a one-of-a-kind good read!"
--Lee Covino, Staten Island, New Yor
And from Amazon, and other reputable sources:
'Darker Stars' also available directly from the publisher: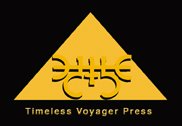 Timeless Voyager Press, PO Box 6678, Santa Barbara, CA 93160
Order Signed Copies by

Signed and dedicated copies of the book can be obtained directly from the author, Andy Lloyd, who is based in England.
Please e-mail Andy Lloyd for further details at andy-lloyd@hotmail.com